Specifications

| Inboard engine Pointer 30
Going green: electric inboard
For a perfect POINTER 30 experience one can chose to install an extra quiet electric engine. The choice is a TORQEEDO 6.0 POD motor with folding propeller and 2x lithium battery 48V/5000.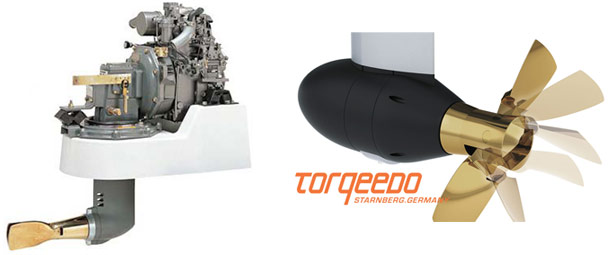 Inboard saildrive engine for safety and ease of use
The saildrive with folding prop guarantees a safe trip. The POINTER 30 can optionally be equipped with a YANMAR 2YM15/3YM20 15/20pk diesel, including a dashboard and fuel tank of 60 liters. The engine room is well insulated and easily accessible via a hatch in the cockpit floor. There is a separate battery for the engine and for all other electrics 12V/100A or 12V/200A a board, in order to have enough starting power for the engine at all time.
A solar panel can be fitted on the roof of the cabin to charge the batteries. A charger with shore side power cable can be installed as well.